ABOUT
A long, profound time to encounter beautiful things. That is the essence of THE TOWER HOTEL NAGOYA.
The functions of the interweaving iron frame and the beautiful architectural design. The concept of THE TOWER HOTEL NAGOYA, which can be considered as an art masterpiece and was built on the site of the Nagoya Television Tower, is "localization." The culture, traditions, food ingredients, arts and crafts that were nurtured in this area will be spread globally as well as domestically. What awaits the guests in each guestroom is a showcase of different artwork, such as paintings, photographs, videography, and textiles, which have been made by local artists. At our restaurant enjoy French cuisine featuring vibrant, locally grown ingredients artistically served on plates made by a renowned potter in the Tokai region. Spend a night full of luxury while savoring the lingering flavors of the cuisine—it is like an urban auberge, a new way to enjoy a hotel stay. Everything you encounter and touch here invigorates your five senses and helps you disconnect from your daily life. A long, profound time to savor regional glamour and encounter beautiful things. That is the essence of THE TOWER HOTEL NAGOYA.
ART × CRAFT × LOCAL
Our mission as a local media tower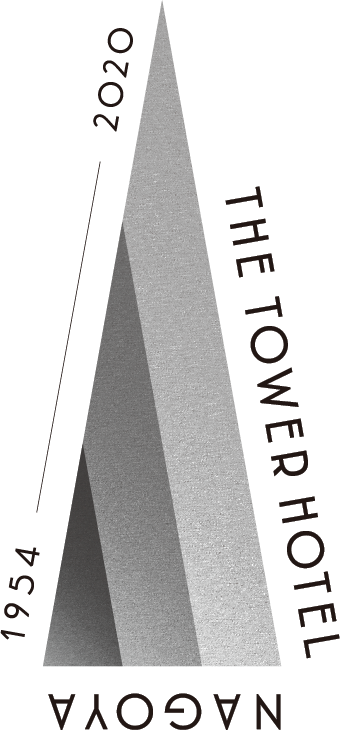 ART

/ アート

We will spread a hotel lifestyle where you can enjoy artwork by artists from three prefectures in the Tokai region and provide opportunities to encounter new local artists.

CRAFT

/ クラフト

Cherished traditions which were handed down from person to person over the years. We work together with traditional artisans and local industries to bridge those traditions to future generations.

LOCAL

/ 地域

We continue to evolve into an experiential hotel by highlighting the people, things, and events in the region to keep conjuring up new discoveries and sparks of joy.
FLOOR
The first floor features an open concept terrace café "Farm&" where the guests can experience the lively atmosphere. The second floor has a banquet room "lily" and a music hall "Sign" which can accommodate weddings. Restaurant "glycine" and THE TOWER HOTEL NAGOYA guestrooms are on the fourth floor while the fifth floor has suite rooms with a terrace that overlooks the park. In this way local industries, traditional crafts, artists, and designers' work are collaborated throughout the hotel. We strive to be a hotel that allows people to experience arts and crafts through workshops and exhibitions to makes people feel it is worth visiting Nagoya.